MarLim is a well-established and successful consulting firm that has been providing services to the: private, engineering, forest, mining, and government sectors for over 25 years.  MarLim has a good rapport and extensive experience with Ministry of Forests, Lands & Natural Resource Operations (MoFLNRO), Department of Fisheries and Oceans Canada (DFO) and with many Municipal Governments throughout BC.  We have had an office in the Surrey/White Rock area since 1990 and in Prince George since 1996.  Perhaps the strongest attribute of MarLim is our relatively small staff made up of accomplished and qualified individuals.  Working with MarLim, clients know exactly what they are getting from our company, and who is doing the work.  We offer low overhead prices, and are able to give every client top priority to complete projects with the utmost thorough and personal attention.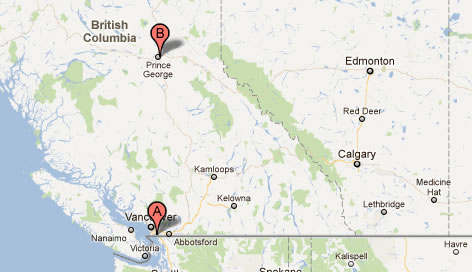 Marlim is a SAFE Certified Company
Since 2008
Staff
Below you can view all our friendly and experienced staff.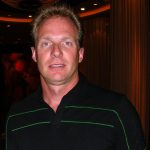 Senior Biologist, President, Project Manager
Mark started the company in 1990 and has over 30 years of experience, including a diverse array of Aquatic & Terrestrial Surveys and Inventories throughout British Columbia in marine and freshwater ecosystems. He has made it a priority to earn and maintain a reputation for quality, honesty, integrity and professionalism. He has extensive experience involving Watercourse Classification & Habitat Assessments, Instream Works, Provincial/Municipal/Federal Permit Applications, Fish/Invertebrate/Small Mammal salvage, Construction Monitoring, Bird Nesting Surveys, and an unequaled concern for adherence to scientific methods and procedures during field sampling, data analysis and report preparation.
Junior Biologist & Fisheries Technician
Courtney joined Marlim Ecological in June 2022 as a Junior Biologist and Fisheries Technician. In 2021 she graduated with a B.Sc. degree specializing in ecology from the University of the Fraser Valley. She is a confident and determined individual who is committed to scientific integrity. She has quickly becoming proficient with WSA and DFO instream works (ISW) as well as fish & wildlife salvage permit applications. She is also working hard to get up-to-speed with Riparian Area Protection Regulation studies, report preparation, stream restoration methods, watercourse classification, fish sampling, erosion and sediment control plans and mapping. She has training with the use of AutoCAD & ArcGIS software. Courtney is a welcome addition to our small but efficient team and she looks forward to using her education, training and skill-set to provide outstanding client care.
Administrative Assistant
Cindy joined Marlim in 1996 and provides administrative, office, safety coordination and operational organization support. She is an essential member of our small but efficient team.